canons needed for twisted plots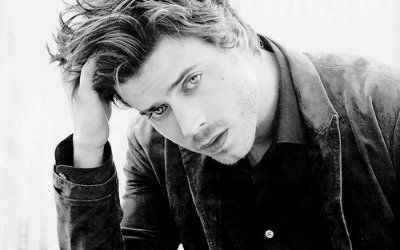 MINEL is indeed the great-grandson of Desiree Minel, the founder and famous young woman of the silent film industry. Like all MINEL'S, his life has been nothing but filming and films. There is a ton of pressure on MINEL to be the best director in the school, he has even won a Sundance Film Festival award his sophomore year, but recently his muse has been shot. His sudden interest in CHEVALIER, a storyteller, has given him some fire. The younger boy has something about him that MINEL wants in order to regain his muse. He and BENNET, the Indie, have been best friends since birth almost, and he has no idea about BENNET'S own affections for CHEVALIER. MINEL will do whatever it takes to make CHEVALIER his.
ZACARAH is one of those guys that is just born to make you hate them. He's loud, obnoxious, and doesn't really give a fuck about anyone's opinions or thoughts about his films or anything anyone really says. He's a huge tweaker, doing lines in-between classes and on set. He and his best friend MONET, a commercialist, are all about getting high and doing whatever the fuck they want. ZACARAH was born in Jerusalem and lost both his parents at a very young age and was raised by a well to do family in New York. He's always been a rebel and lashing out against the world. His eyes have been set on the shy little storyteller JAMES, and wants to 'do away with' his innocence.
JAMES is a fragile looking boy, with a gentle voice that no one has ever heard raised to a yell. When he gets on set though, it's like something awakens in him and he gets down to business. JAMES grew up in the north of Maine on a small little farm. He was born with hemophilia, and has constantly been forced to stay inside out of fear of death. His whole childhood was just sitting and watching movies and writing. He finally got the opportunity to get in the school on a scholarship. He's always been the quiet sort, so he has no idea how ZACARAH, an indie, has any interest in him. JAMES knows the rumors about ZACARAH and MONET, and he doesn't want to be just another name chalked off the list…but really…he can't help but to succumb…
http://waitingforthesun.b1.jcink.com/index.php?act=idx http://waitingforthesun.b1.jcink.com/index.php?act=idx
theme works best on chrome
What is ATR?
ATR is a directory bringing together IF & JCINK roleplayers. Updating you on what sites are out, what sites are coming up, and what we're blabbing about when we mention random abbreviations and crackships. We're here to fangirl/guy, get our sites out there, and to connect roleplayers with one another.
Submit it!
Feel free to submit site ads, site requests, crackship graphics of your characters, discussion topics, etc. We wanna know whats up! So tell us! Make sure to read the submission guidelines!
Please do not...
- Bash or put down other sites and/or roleplayers. - Advertise proboards, tumblr rps, or other sites that don't use the invision software.
Affiliates