Come experience the magic.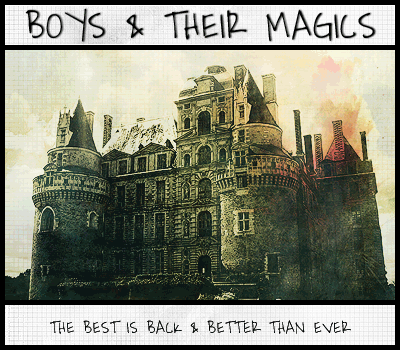 FANTASTIC FANTASY SLASH | BOARDING SCHOOL
TELLING GREAT STORIES FOR FIVE YEARS

It all began with a love denied by flame
and now it continues within the heart
of each boy that walks through the doors
at Saint Valentines School.
theme works best on chrome
What is ATR?
ATR is a directory bringing together IF & JCINK roleplayers. Updating you on what sites are out, what sites are coming up, and what we're blabbing about when we mention random abbreviations and crackships. We're here to fangirl/guy, get our sites out there, and to connect roleplayers with one another.
Submit it!
Feel free to submit site ads, site requests, crackship graphics of your characters, discussion topics, etc. We wanna know whats up! So tell us! Make sure to read the submission guidelines!
Please do not...
- Bash or put down other sites and/or roleplayers. - Advertise proboards, tumblr rps, or other sites that don't use the invision software.
Affiliates